Nokia has finally unveiled the long-waiting-for new N-series phone which is finally ready to compete with the iPhone with its touchscreen and a full QWERTY keyboard.
Nokia N97 after the success of the N96 is the first touch-enabled N-series device that runs on the Symbian S60 5th edition. According to Nokia's official press release, the Nokia N97 is the world's most advanced mobile computer designed to meet Internet-savvy consumers' needs.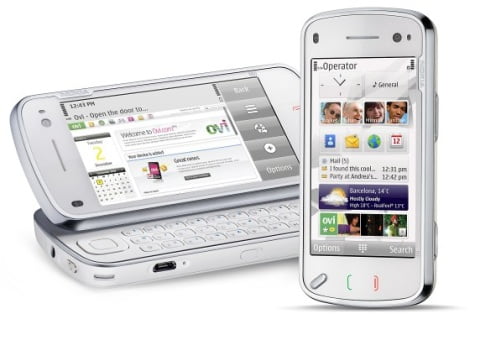 Nokia N97 Tech Specifications
The Nokia N97 competes with the iPhone neck to neck in features and functionality… Here is a
look at some of its specifications.
3.5-inch TFT touchscreen display
360 x 640 screen resolution
QWERTY keyboard with haptics
32GB of internal storage memory
5MP camera with Zeiss lens
GPS with Nokia Maps 3.0 app
Wi-Fi, Bluetooth, and Infrared
Accelerometer and proximity sensor
microSD supports up to 16GB of external memory
It's like picking out every single flaw found in the iPhone and making a device that includes a
fix for everything.
The focus of the Nokia N97 is the new desktop widgets feature which allows users to syndicate
data in real time through various social networks. Widgets made by third-party developers
shall be readily available for download via the Downloads app in Symbian OS.
The N97 also features the quick contacts feature which we already witnessed in the Xpress
Music 5800, also known as the Nokia Tube. The QWERTY keyboard accessible through
the 30° flip mechanism gives it a little Xperia look but after all, that Nokia N97 has to offer,
a bit of plagiarism shall definitely be allowed.
Take a look at the official promo for Nokia N97.
It shall be available in the European and Asian markets in Q2 of 2009 with a price tag of $700.