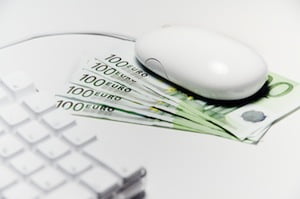 A direct effect of the recession has been cost-cutting in several forms. Unfortunately, technology investments are facing the axe in several companies. While it is important to prune out unnecessary spending, one needs to keep in mind that technology can, in fact, help reduce cost.
For a business, any kind of saving in cost means higher profit margins. And yes, in these troubled times, cost-saving measures can make the difference between surviving and going under. Information technology (IT) is one of the areas where businesses usually look at reducing expenditure or where people struggle with how to cope given limited resources.
The managers of the companies hear a lot of questions being asked by their customers about 'How do the company's best manage their IT needs a good response to the recession?' etc. While cutting down on ITR assets may free up some resources, this is more of a knee-jerk and short-sighted response. Technology – often seen as an investment, and so a cost centre – can do wonders in terms of cost-savings for an organization.
Then again, there is another way of going about this. In this current time, as organizations increase people productivity, there is clear need to asset productivity and re-use. Technology transformation services are a new suite of offerings from Wipro launched specifically for this purpose.
Wipro's technology transformation services work in one of the two ways. There's the optimize path that assesses and modifies the existing setup, thus stretching the current IT infrastructure for better sustenance and unnecessary cost avoidance. Then there is the priorities path that identifies unavoidable investments like compliance cost, which is critical for business and prioritizes these investments through a technology adoption roadmap, ensuring that your budget rupee delivers maximum value, at the right time.
The key objective of this line of services is to maximize the effectiveness of IT investments to support business and to implement strategies to rein in base costs while enabling more nimble, strategically focused and efficient organizations.
This brings us to the other area where technology can help an organization in optimizing resources and cutting down on unnecessary cost – operational efficiency. It's about better management and utilization of limited resources.
Business Process Management: As the name suggests, business process management (BPM) is about managing the processes in an organization and streamlining them to whatever possible extent. The more popular methods used for BPM are Balanced Scorecard and Six Sigma. There are several software solutions that incorporate one of these methods and help streamline processes in an organization.
Project Management: projects that stretch over a long time and are resource intensive can be better managed to save cost, efforts and time-to-market using project management solutions. While project management as such is not based on technology, there are several technological tools one can use to make the process simpler, easier to understand and more cost-effective. There are software solutions that make the task simpler whether a project manager is using a Gantt chart, the critical path method (CPM), or the program evaluation and review technique (PERT).