What Does the Coffin Dance Meme Mean?
Social networking platforms such as Twitter, Facebook and Instagram, and the TikTok app are flooding with the famous funeral coffin dance memes since the past few days. Call it as a diversion to the sad reality of the Corona Virus pandemic and the resulting lockdown, people are creating memes of people tripping over, accidents, falling down the stairs and then appear the 4 black guys dancing with the coffin to depict that the hero in the video fails at something and ends up in a coffin. So what's the rage all about and what exactly is the origin of these coffin dancers or the pallbearers, as they are called?
Source: Musical Bear YouTube
What is the Origin of Coffin Dance Meme?
The origin of these videos is in Ghana, where there is a tradition to celebrate death and journey thereafter to another world (another birth). Back in 2015, a YouTuber with an account name Travelin Sister was in Ghana for her mother in law's funeral.
Source: Travelin Sister YouTube
The funeral was graced by professional dancers with impressive moves. Death is considered as a homecoming in Ghana and therefore it is celebrated.
Who Are the Coffin Meme Guys?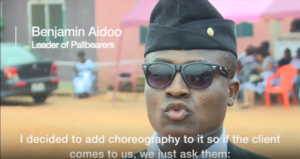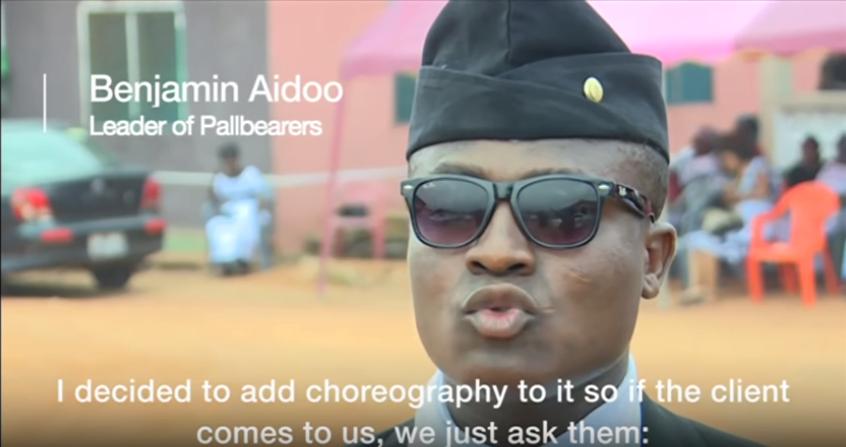 The pallbearers came into limelight when BBC News Africa featured a documentary on the pallbearers and their coffin dance back in 2017. Ghanaian families have been using the pallbearer's services to send their beloved member to their final destination with pomp and style. Generally, the pallbearers are a team of 4 to 6 people, all with impeccable dance moves.
The Story Behind Viral Coffin Dance Meme
Talking about the current trend of memes, its history is only as old as February 2020. It all began with a video from a TikTok user where he posted a video where the skier fails in his stunt attempt, next there is a clip of pallbearers with the coffin. Soon after, the trend picked up and several memes started making the rounds. The central theme invariably remained a failure, which landed the hero into the coffin.
Also, the Astronomia soundtrack is used at the background in most of the memes.
Viral Coffin Dance Original Video
Source: BBC News Africa
Whether or not you enjoy the trending memes or agree with the Ghanaian culture, the pallbearer coffin dance with their perfectly synchronized moves is a thing to watch!
Coffin Dancing Guys on "TV3 First" Showbiz360 Reality Show
Source: TV3 NETWORK LIMITED GHANA
Donald Trump's Official Facebook Page Joe Biden Campaign Video