Indian government recently launched Aarogya Setu, an app that makes use of location on your smartphone and Bluetooth to find out if you were close to a corona positive patient. The app is available for download for both iOS and Android users. Android users can download the app from Google Play Store, Apple users can download the app from their App store.
On downloading the app, you will be asked to:
Identify your State/Union
People who have a Hospital registration number for appointment booking, need to register with that number to view pathology report, medical history etc
People who do not have a registration number can either visit a Government hospital to get one or they can press "skip" if they do not wish to register
A page with several features opens up, such as helpline for ambulance, women helpline, Government health facilities, etc. You can also upload your health profile, OPD status, check for specialists, impaneled hospitals and more.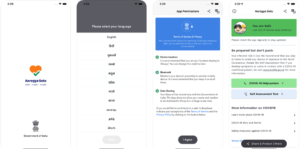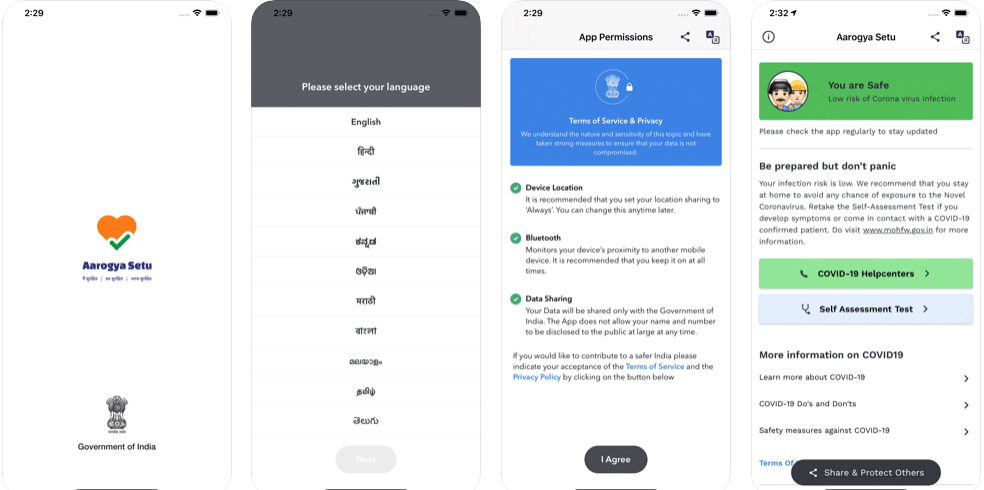 The primary aim behind the app, Aarogya Setu is to help identify the risks, inculcate best practices and send advisories to the users to contain the deadly Corona Virus.
The app also alerts if you enter into a high-risk area. Using the combination of a person's location and Bluetooth, the app alerts the user if he is in the range of 6 feet of a corona patient. If a person has entered a high-risk area, they must call the helpline 1075 and schedule a corona test. Aarogya Setu also has a chatbot to answer corona virus-related queries.
In less than 3 hours of its launch, Aarogya Setu was downloaded by over 5million mobile users in India. The Government is also actively trying to create a greater awareness about this mobile app by directing educational institutes to ask students, teachers, and faculties to download this app. A letter to this effect had been sent by the HRD ministry to several institutes including AICTE, UGC, NCTE, NCERT, NIOS, NTA, NVS and KVS informing the benefits of the Aarogya Setu app. Along with the benefits of Aarogya Setu, the letter also listed immunity-boosting measures including drinking warm water, pranayama, yogasana and consuming foods such as turmeric, cumin and more…
Indian railway is also mulling asking passengers to check their health status using Aarogya Setu once the passenger services are resumed. However, it is not yet decided if the services would resume after April 14th. The railway is awaiting instructions from the Government on this.