As the world is grappling with COVID-19, people have realized the importance of wearing masks when going out in public. Masks not only help in keeping pathogens and viruses away but also provide you with clean air by filtering out smoke, dust, and other pollutants. In the current scenario, when you move outdoors to pursue cycling or for work, you must use cycling masks. Seeing the massive demand for cycling masks, a number of vendors are delivering high-quality stylish cycling masks as well as multifunctional masks.
Make sure that you also promote your kids and neighbors to wear them whenever they step out of the house. For the style aficionados, you can buy Stylish Cycling Masks to match your personality. Good design and cool look of the masks is an added feature while it takes care of the safety aspect.
The following are some of the benefits you can get from buying trendy cycling masks:
People who are prone to infections can reduce the risk of being infected
Protects human lungs from damages caused by dust and debris in the air
It lowers the risk of contacting the Corona Virus
There are different types of masks currently present in the market. The anti-pollution face masks deal with pollution, dust, and serve as safety gear against infections. Similarly, some masks are meant for the training of athletes. The following are the different types of masks and their purposes so that you know about what they are meant for.
The Cotton Chef Bike Face Mask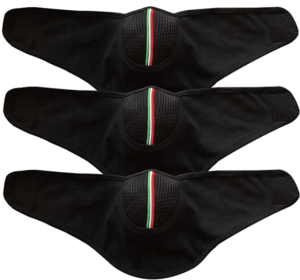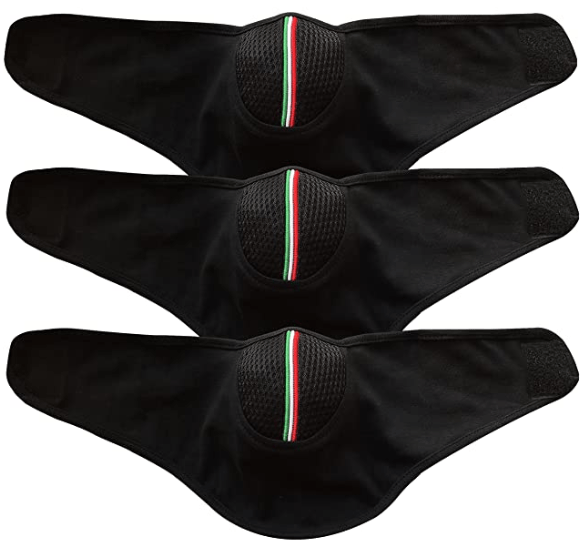 Your perfect companion for cycling, these masks come with Velcro for ease of use. The washable masks absorb sweat and filter air, which makes it perfect for cycling and other outdoor activities. If you are looking for a good quality mask at an affordable price, this is your best bet.
Dolphy Fitness Stylish Cycling Masks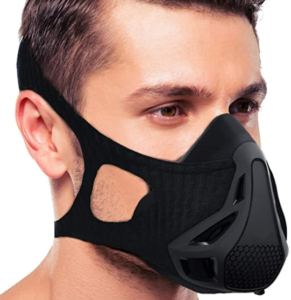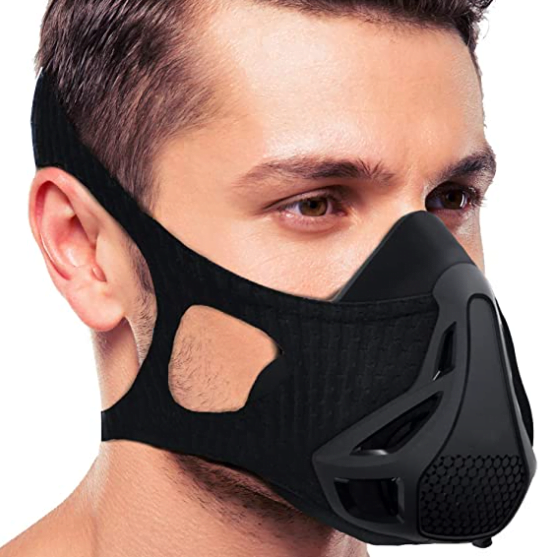 This mask is specifically built to help athletes experience high altitude training. These masks can restrict the flow of air, which will give you the experience of training at high altitude. It has 4 different valve settings for restricting airflow, which offers you a great deal of control.
Acceptive's Fashions Bike Riding and Cycling mask
As the name suggests, this mask is meant for riders and has a design that fits comfortably on your face. In addition to offering protection against Covid19, this mask also prevents pollution and dust from entering your body.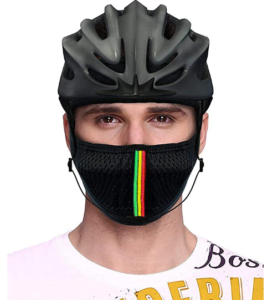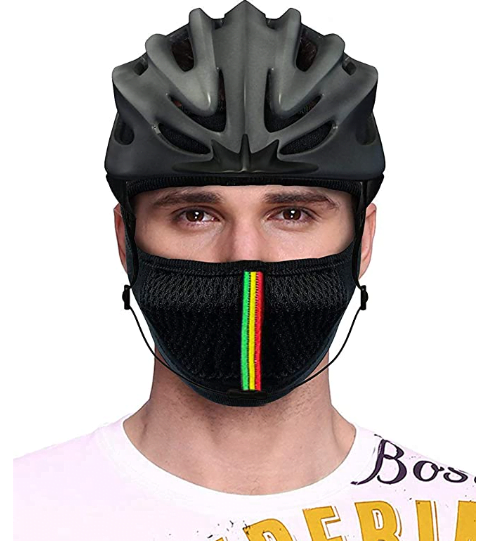 Pro Half Bike Riding And Outdoor Face Mask For Facewear
This is a washable mask that is specifically meant to keep pollution and dust away. Not only that, but it can also save you from viruses. A small opening under the nose helps in breathing, while still protecting it from the virus. These beautiful running masks for face are unisex and will your perfect companion for running, cycling, riding and or when you are out in the public.
Wearing a mask has become mandatory in almost all states of India. Why not make a style statement using this safety gear?