Cycle Chala City Bacha initiative started by Firoza Suresh, Cycle Mayor of Mumbai. She got a great concept of appointing 24 councillors from 24 wards within Mumbai. The team commenced their work from Oct 1st and every ward started their rides within their wards.
P/North ward planned their ride for 18th Oct, at Back Road, MindSpace in Malad. We had a discussion with R/Central Ward and we merged the ride to make a common ride for riders.
So the P/North ride was planned to start from BMC Garden, Mindspace, Malad West and head towards Chickoo Wadi Jogger's Park and take a short 3km ride.
Firoza Suresh along with Prasad Keni planned to join the ride.
The Morning – 18th Oct 2020
This day arrived bringing pleasant weather. There were around 40 riders who participated at BMC Garden. A short brief about the ride was given by Ajay Lulia, and did one loop ride on the backroad of about 4.2kms.
Pravin who is a rider and explores new places, he also runs YouTube channel (Pravin Horizon) took Short interview of Firoza Suresh Cycle Mayor of Mumbai, Ajay Lulia, Councillor P/North and Rakesh Desai, Councillor R/Central.
Post riding on the backroad we headed towards Chickoo Wadi Jogger's Park. The beauty about these rides is there are people who always step forward towards safety for fellow riders so Sanket Mistry admin of Malad Cycling Club (MCC), Archana Belady, MCC and Vishal Nanil, MCC made sure that:
Navigate rider
No one is left out
Everyone rides on left
Riding in Single Lane
Manage traffic at signal
P/North riders reached at 7:30 am and assembled at Chickoo Wadi Jogger's Park. where riders from R/Central along with Councillor Rakesh Desai were waiting to welcome riders.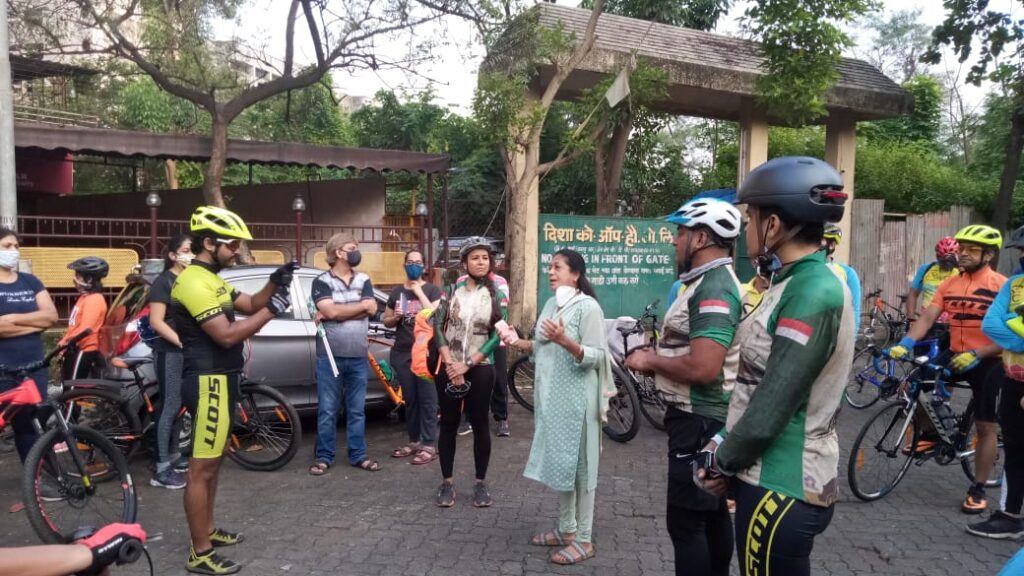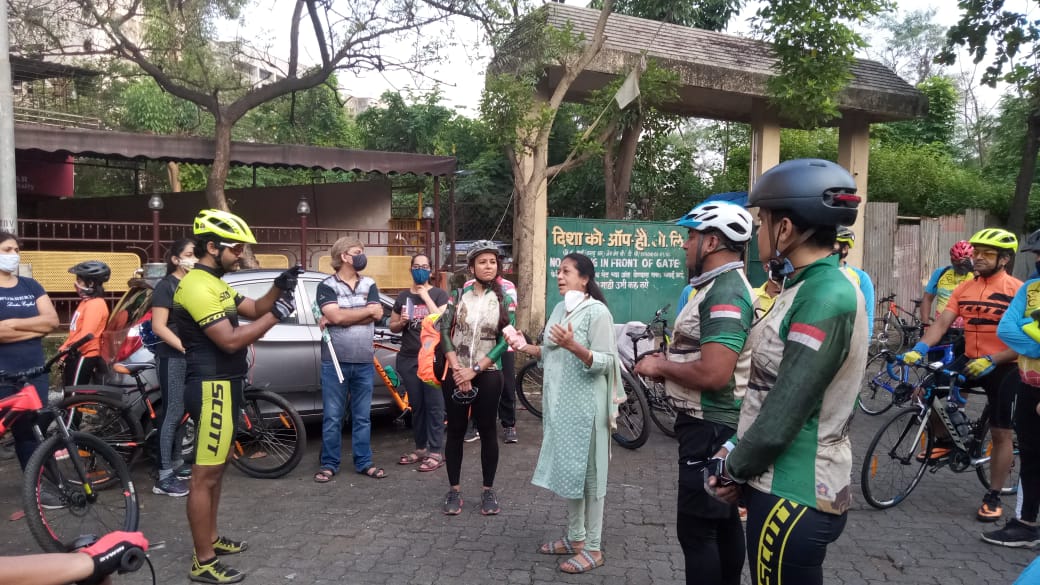 There was a small gathering (with social distancing) where Bina Doshi gave a speech and appreciated the initiative. She flagged off the ride and riders rode about 3kms and returned back to Chickoo Wadi Jogger's Park.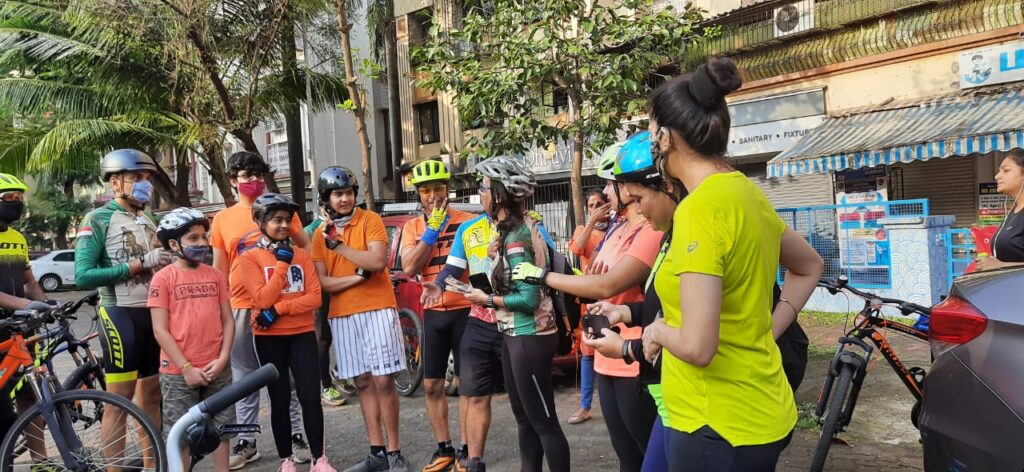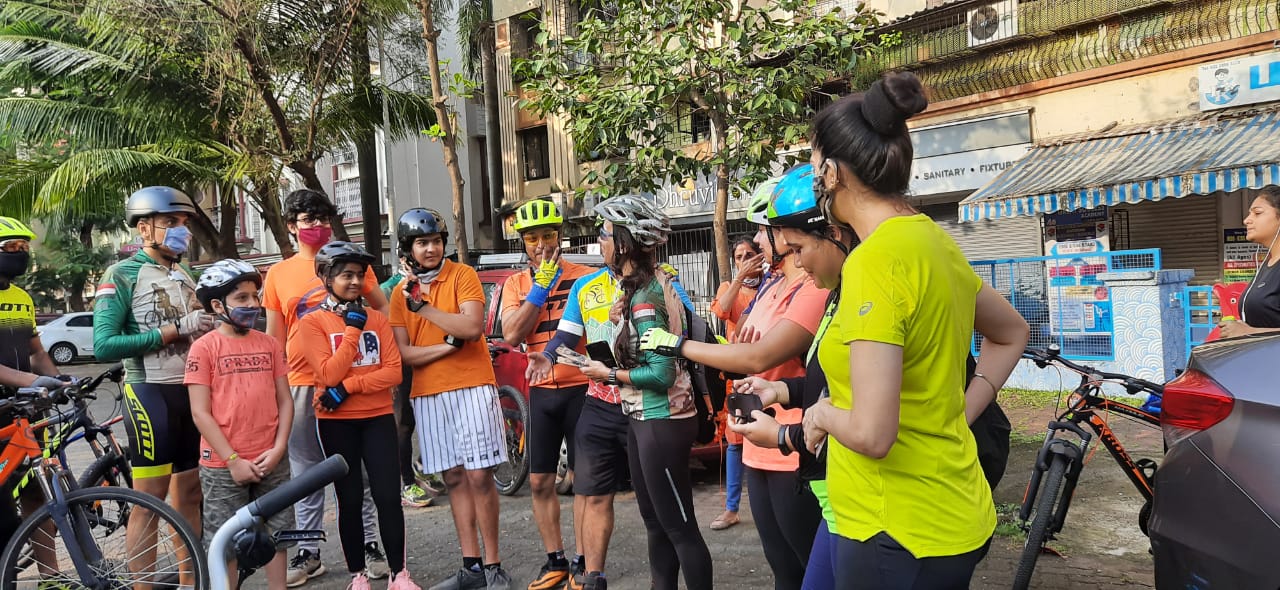 Firoza Suresh gave a brief about the Cycle Chala City Bacha initiative. Since the colour code was Orange, Firoza Suresh distributed some goodies to rides who followed the colour code. The ride ended with a photo session.
Special thanks goes to Malad Cycling Club, Sanket Mistry, Vishal Nanil, Councillors of P/North, P/South, R/South R/Central & R/North, and every member for being part of the event.