By the onset of small cars, the buyer's interest has changed from large cars to small ones. As a result, it has greatly affected the sales of large cars. Let's have a look at some of the upcoming small wonders which are expected to be launched soon.
Tata Nano Diesel
Tata Nano has been a great evolution in the history of automobiles. It has almost been two years since Tata launched the world's cheapest car. Since then, Tata has covered a huge part of the market. Tata Nano, which you may have seen on the road, is the petrol version. Tata Motors is soon coming up with its Diesel version of Nano.
The engine range of Nano Diesel will be around 600 to 700cc. This version of Nano possesses Common Rail Direct Injection (CRDi) – the world's smallest system. The maker of this system is Bosch. This small wonder is tagged with a price range of 2-3 lakhs. This car is embedded with a 4-speed manual transmission and has a two-cylinder engine. This new version of Nano will carry a fuel tank with a capacity of approximately 30 liters. You can gear this small wonder up to 90 km/hr at top speed. The diesel version of Tata Nano is expected to hit the road by early 2012.
Nissan Ultra Low-Cost Car
After Tata launched Nano two years back, many well-known automobile companies entered the market to manufacture
more cars like it. One such automobile brand that has decided to compete with the world's cheapest car is Nissan. Nissan, which is in collaboration with Renault, has decided to merge with Bajaj to launch an ultra-low-cost car to be known as Nissan ULC. As per the deal, Bajaj will manufacture the cars and Nissan and Renault will provide the inputs. Marketing will be done by Nissan & Renault.
This ULC will possess a 2-cylinder petrol engine. Besides this, users will also have an option of automatic transmission along with manual transmission. This ULC will be supported by a front engine and is likely to produce a maximum displacement of 634 ccs. The top speed is expected to be around 80km/hr with a fuel economy of about 35 km/L. As far as safety is concerned, ULC will possess some optimum features like tubeless tires, central locking, and airbags. The USP of ULC is 123 liters of boot space. The price of ULC is expected to be approximately 1.5 – 2 lacs and it is likely to be launched by the end of 2012.
Maruti Cervo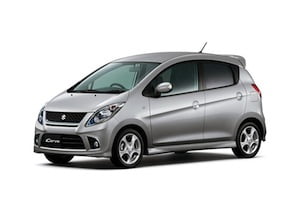 Seeing the growing trend of small and cheap cars, Maruti is all set to manufacture its compact size car which will be named Maruti Cervo. The sales of the Maruti 800 were heavily affected by the launch of the Tata Nano. Hence, the launch of the Maruti Cervo will be a counterattack to Tata Nano.
This car can produce a maximum power of 60bhp and has got a 660cc petrol engine. The expected mileage of this car would be around 20 – 24 km/L. You may expect to drive this small wonder at a maximum speed of 115 km/hr. Cervo is expected to enter the market by the first quarter of 2012 with a price range of around 1.5 – 2 lacs. But it would be preferable to contact the Maruti Cervo dealer for the exact prices as the above-mentioned is an indicative price only excluding registration, tax, accessories cost, and insurance.