In what has been recognized globally as the first such event, IIT-Bombay conducted its e-Convocation on Sunday through virtual reality. Digital avatars of the faculty presented the certificates and medals to personalized avatars of the prestigious institute's 58th batch. The convocation was also graced by the digital presence of Nobel laureate and Princeton University Professor, Duncan Haldane (Physics 2016) as Chief Guest, and Stephen Schwarzman, Blackstone's Founder, CEO & Chairman as the event's Guest of Honour.
How IIT Bombay's e-Convocation was Organized
For more than 2 months, a team of nearly 20 people has been at work trying to put together the ceremony, the procession, and all the graduates' digital avatars collecting their degrees and medals. One of the ceremony's convenors P Sunthar said putting together scenes like everybody seated in position or all of them standing up for the national anthem was the most difficult. It took 5 days to record individual videos of all 58 of the convocation senate walking to the dais and taking their stage positions before they could be stitched seamlessly.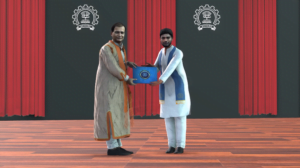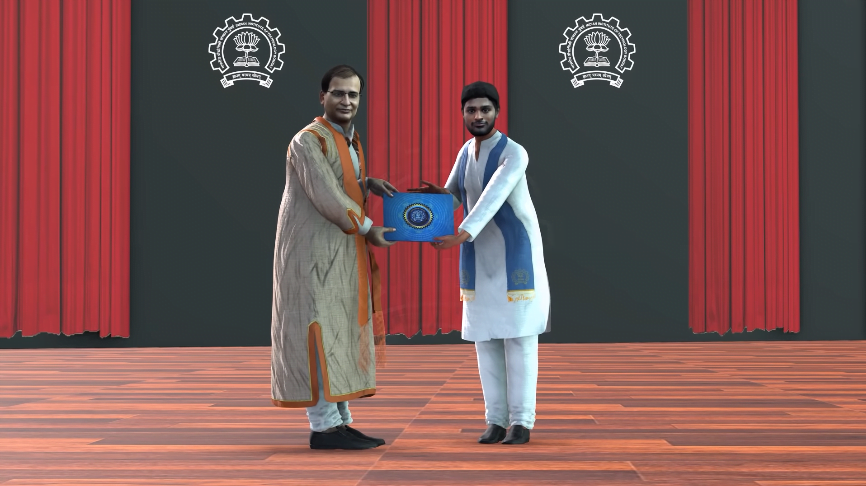 IIT Bombay's Convocation App
The Institute had sent a web link to all its students to access a map of the campus, loiter along college corridors and walk through the various departments. Sahil Shah, an outstanding student who received the President of India's medal for 2020 said on Saturday, the app allowed students to connect to others close to them on the map via video calls. They received similar hostel maps and could video chat with faculty and friends while virtually roaming the campus.
IIT Bombay's Guest of Honour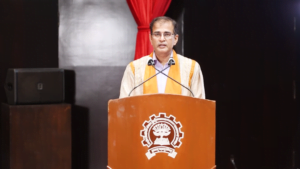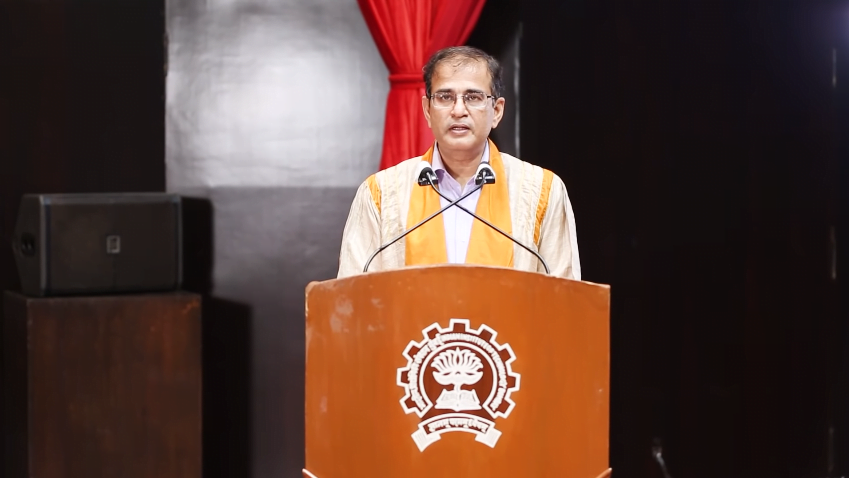 In his address to the students, IIT-Bombay's Director-Professor Subhasis Chaudhuri acknowledged the tremendous effort put in by the Institute's staff and professors. He hopes for this event to inspire other engineers to innovate and think outside the box. He added that IIT Bombay's primary goal has been to produce top-quality engineers. The skills they pick during their course are bound to lead them to success. Guest of Honour Stephen Schwarzman seemed to echo the Director's thoughts when he said 50% of the 72 unicorns founded by engineers of Indian-origin, are alumni of IIT. He went on to say he that foresees India's upper hand in innovation with the ambitious population backed by government support for entrepreneurship and start-ups.
The digital event was a huge success to the extent that the Director received many messages asking why social distances weren't maintained for the ceremony. Chaudhuri confirms that all the team members adhered to the COVID-19 norms during the production of the entire event.