On September 27, Prime Minister Narendra Modi launched Ayushman Bharat Digital Mission(ABDM) to provide a Digital Health ID Card to the public. This mission has been brought with a vision to offer easy access to healthcare facilities to Indian citizens.
ABDM is nothing but a digital record of an individual's health. Persons registering with ABDM will get a 14-digit unique identification number that stores a medical history of a person digitally. With the health ID, the data can be accessed anytime, anywhere.
The idea behind ABDM is to develop a digital health ecosystem. The digital health record will contain up-to-date details of tests, medications, diagnoses, doctor visits, and more.
One can register with ABDM through their mobile or Aadhaar number.
The Need for a Unified Digital Health Ecosystem
ABDM is a free service and is voluntary. The biggest advantage of having a unified digital health record is easy to access even when one changes the doctor or location. It facilitates not just the patients, but also health care providers such as hospitals and doctors.
It will also do away with multiple tests and investigations and enable caregivers to view vital health data, recent medical conditions, previous history, etc., all in one place. ABDM aims to boost efficiency and reduce cost. 
Steps to Apply for Digital Health ID Card Registration Online 2021:
Download the ABDM app from the Google Play store
Fill in your details such as Name, Address, Gender, Date of Birth, and mobile number. Those registering through their Aadhaar will need to mention their Aadhaar number as well.
Alternatively, one can visit a nearby participating health player to register your health ID and obtain a digital health ID card.
Benefits of Getting a Digital Health ID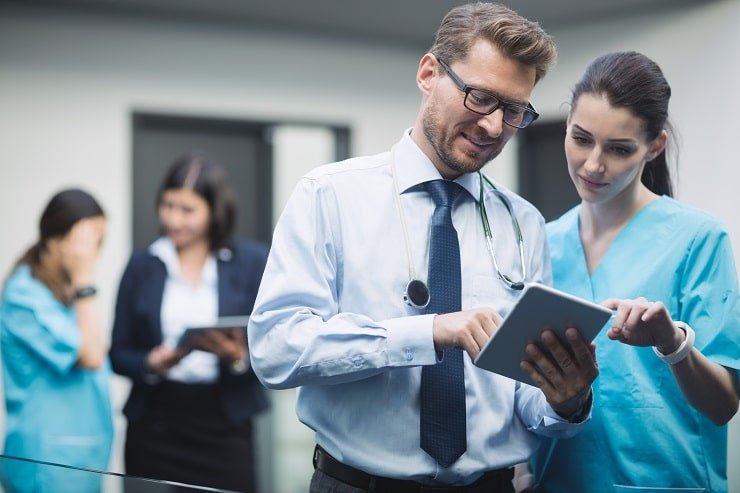 While the immediate benefit is to keep all your health records in one place for easy access, in the future, various private players and medical professionals will be rolled into the network. The aim is to enable access to verified medical practitioners across the country.
NDHM Sandbox for Private Health Players
Private health players wishing to be a part of the digital network can join using NDHM Sandbox, either as health information providers or users.
For this,
Request NHA to get its system tested with Sandbox.
Get access key to Sandbox and health ID API.
Create a Health ID with Sandbox and integrate it with the API
Register the software for testing link records, processing data consent requests, etc
Next, you need to give a demo to NHA for proceeding further
On the successful demo, you get a nod from the NHA as a panel hospital
FAQs on the Digital Health ID Card 2021:
Is it compulsory to mention my Aadhaar number?
No, you can get your Health ID even without Aadhar.
My Aadhaar number is not linked to my mobile. Can I still use it for registration?
When registering with your Aadhaar, an OTP will be sent to the mobile number linked with Aadhaar. In case your mobile and Aadhaar are not linked, you will need to visit the nearest healthcare player for biometric authentication with your Aadhaar. You can then collect your Health ID from the center.
Is it secure to upload my health data? 
According to the NHA, no information is retained by ABDM. The participating health care information providers store the data in line with their retention policy. Any data is shared only with beneficiary consent. ABDM is a secure platform with an encryption mechanism.
Can I erase my Health ID after registering?
Yes, ABDM facilitates easy registration and exit features from the platform. 
After registering, you may temporarily or permanently delete your health ID. Once you delete it permanently, your health ID and all the data stored will be deleted. You will not be able to access the ABDM platform with the deleted health ID.
On temporary deactivation, you will not be allowed to access the ABDM platform unless you reactivate your health ID.
As mentioned by our Prime Minister, the idea is to enhance ease of living and simplify hospital procedures. The entire health ecosystem will be under a single unified platform.
The success of the Digital health ID will be seen in the days to come.