Gorson Bugyal trek offers an unforgettable trekking experience amidst the breathtaking landscapes of the Himalayas. Situated in the Chamoli district of Uttarakhand, India, Gorson Bugyal is a vast and lush high-altitude meadow that provides an ideal destination for nature enthusiasts and adventure seekers. Here are the key details about this remarkable hiking adventure.
We meticulously organised our Uttarakhand trip ahead of time, ensuring that all necessary arrangements were in place. Within our group, a couple (Raju and Smita) took the lead in crafting a fantastic itinerary that encompassed several captivating destinations in Uttarakhand. These included Srinagar, Auli, the Valley of Flowers, and the revered Hemkund Sahib. Along our journey, we also had the opportunity to witness the scenic beauty of Panch Prayag.
The stayed overnight in Srinagar to circumvent the constraints of night travel, given the challenging hilly terrain in Uttarakhand. Subsequently, we intended to proceed to Auli for a two-day stay and embark on a trek. However, an unexpected landslide on the route to Auli disrupted our plans, necessitating an overnight stay at Hotel Dholi Ganga in Chamoli.
We set out early from Hotel Dholi Ganga in order to reach our accommodation at Auli, Satopanth, The Auli Resort. After checking in, we immediately embarked on our trek to Gorson Bugyal.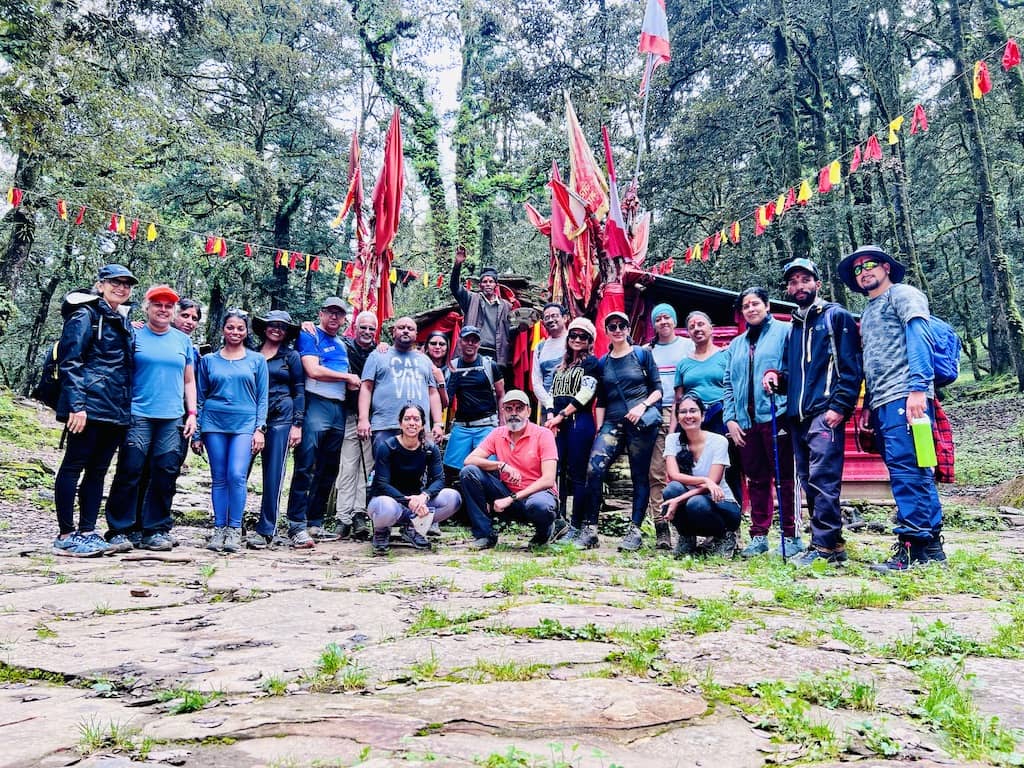 At the commencement of the hike, our group divided into two factions: some members were inclined to embark on the approximately 1.5 kilometers trek by foot, while others opted for the convenience of a cable car ride. Setting off on foot, we reconnected with the remaining members en route. Our journey was punctuated by numerous pauses to capture the captivating flowers and breathtaking natural vistas through photos and videos.
Our 1.5-kilometer trek was marked by cow excrement and muddiness. With the assistance of our accompanying guide, we skillfully navigated through the muddy sections, combining walking and careful steps to avoid the sludgy terrain.
We had the pleasure of encountering a variety of flowers during our trek, including Ranunculus Acris, Anemone Rivularis, Honey Bee Aster alpinus, Aster Diplostephioides, Bloody Cranesbill, Cyananthus microphyllus, Dandelion, Himalayan Snowberry, Nepal cinquefoil, and Wood anemone. These beautiful floral specimens, along with captivating shots of the meadow's breathtaking landscapes, have been included in gallery below for your enjoyment.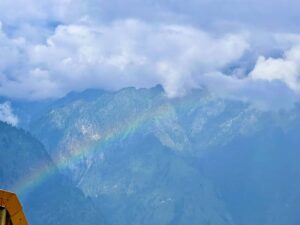 The round-trip hike covered a distance of approximately 7.7 kilometers. Upon our return, we opted for the cable car, but before doing so, we indulged in some snacks and sipped piping hot tea from a quaint nearby establishment located adjacent to the cable car station. While enjoying our tea, we were treated to an unexpected spell of rain, accompanied by the breathtaking sight of a vibrant rainbow gracing the sky.
Trek Summary
Gorson Bugyal promises an exhilarating trekking experience, allowing you to immerse yourself in the stunning beauty of the Himalayas and create lasting memories of your adventure. Whether you're a nature lover, a photography enthusiast, or simply seeking a unique outdoor escapade, the trek offers a perfect opportunity to explore the awe-inspiring landscapes of Uttarakhand.
Essential Gear for the Gorson Bugyal Trek:
Trekking Shoes: Invest in sturdy and comfortable trekking shoes with good grip to navigate various terrains.
Backpack: Carry a spacious backpack to store your essentials and keep your hands free during the trek.
Clothing: Dress in layers to adapt to changing weather. Include moisture-wicking base layers, insulating mid-layers, and a waterproof outer shell.
Trekking Pants: Opt for quick-drying and comfortable trekking pants that allow flexibility and protection.
Warm Clothing: Pack a fleece jacket or insulated layer to stay warm during chilly evenings at higher altitudes.
Rain Gear: Carry a lightweight and waterproof jacket and pants to shield yourself from unexpected rain showers.
Headwear: Wear a sun hat or cap for sun protection and a beanie or hat for warmth during cooler parts of the day.
Trekking Poles: Use trekking poles to provide stability and reduce strain on your knees during ascents and descents.
Water Bottle: Carry a reusable water bottle to stay hydrated throughout the trek.
Snacks: Pack energy bars, nuts, and dried fruits for quick and nutritious on-the-go snacks.
First Aid Kit: Include basic first aid supplies such as bandages, antiseptic creams, pain relievers, and any prescribed medications.
Camera and Binoculars: Capture the stunning landscapes and flowers with a camera and binoculars.
Personal Identification: Carry a valid ID, permits, and emergency contact information.
Remember, packing efficiently and choosing lightweight, high-quality gear will contribute to a comfortable and enjoyable trekking experience.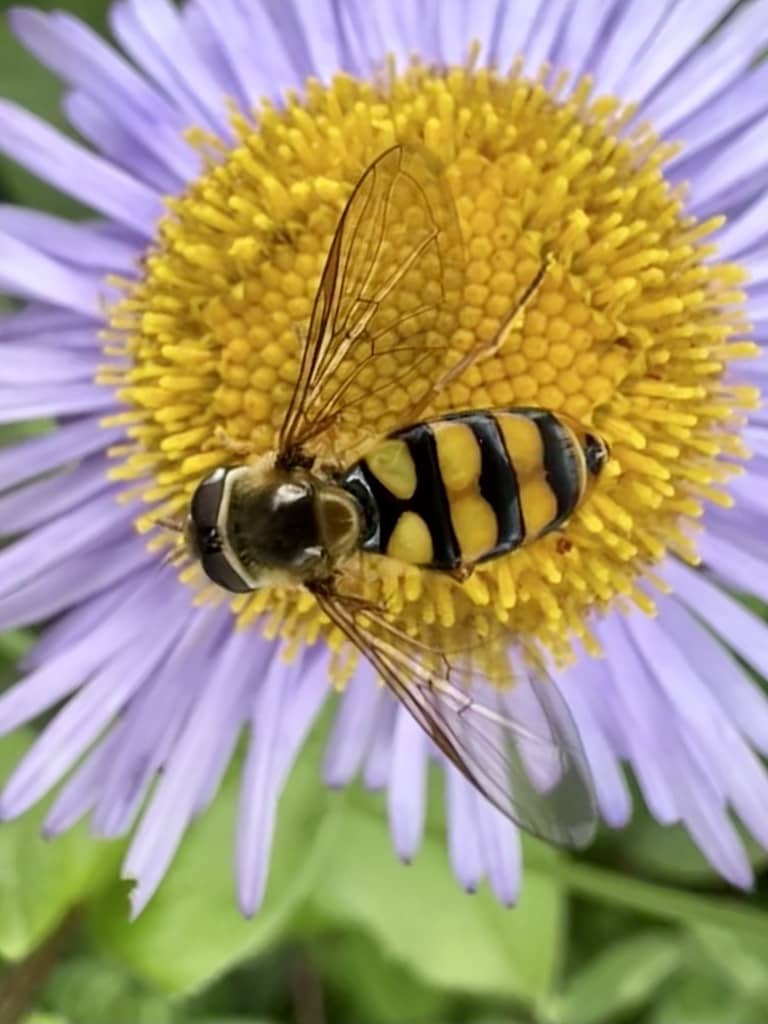 Frequently Asked Questions (FAQ)
What is Gorson Bugyal?
Gorson Bugyal is a captivating high-altitude meadow situated in the Chamoli district of Uttarakhand, India. It offers a remarkable trekking experience amidst the stunning landscapes of the Garhwal Himalayas.
How do I reach Gorson Bugyal?
The trek to Gorson Bugyal typically starts from Auli, which is well-connected by road to major cities in Uttarakhand. The nearest airport is Jolly Grant Airport in Dehradun.
What is the best time to visit Gorson Bugyal?
The best times to visit are from April to June and September to November. During these months, the weather is pleasant, and the meadows are vibrant with alpine flowers.
Can I visit Gorson Bugyal during the winter?
Yes, Gorson Bugyal is accessible during the winter months. However, the region is covered in snow, and navigation can be challenging. Some adventure enthusiasts organise winter treks to experience the area's unique beauty.
Are camping facilities available at Gorson Bugyal?
Yes, there are camping facilities available near Gorson Bugyal. Trekkers can camp at designated sites to enjoy the pristine surroundings and starry nights.
Are permits required for the trek?
Since Gorson Bugyal is situated within a protected area, trekkers may require permits or entry fees. It is advisable to check with local authorities or tour operators regarding the necessary permits.
What is the scenic beauty of Gorson Bugyal like?
Gorson Bugyal is renowned for its lush green meadows and vibrant alpine flowers during spring and summer. The majestic Nanda Devi peak adds to the picturesque landscape.
Are wildlife encounters possible during the trek?
Yes, the area around Gorson Bugyal is home to various wildlife species, including Himalayan musk deer and mountain goats. Trekkers might spot some of these creatures during their journey.
Is there cable car access to Gorson Bugyal?
Yes, there is a cable car option available for part of the trek. Trekkers can choose to walk or take a cable car for a portion of the journey.
What makes the Gorson Bugyal trek special?
The Gorson Bugyal trek offers a unique opportunity to explore the stunning landscapes of the Garhwal Himalayas, including lush meadows, vibrant flowers, and panoramic views. It's an ideal adventure for nature enthusiasts and photographers alike.
Can I take a guided trek to Gorson Bugyal?
Yes, guided trekking tours to Gorson Bugyal are available. Experienced guides provide insights into the region's flora, fauna, and culture, enhancing the trekking experience.
Are there accommodation options near Gorson Bugyal?
Yes, Auli, the starting point of the trek, offers various accommodation options, including hotels and resorts. Camping is also a popular choice for those seeking a more immersive experience.