Do you know that your Aadhaar number may be fraudulently registered with other mobile numbers? To resolve this issue, the Government has launched a web portal TAF-COP
TAF-COP Portal – Government Initiative to Prevent Mobile Number Frauds Using Aadhaar ID
TAF-COP is the latest web portal introduced by the government recently. It is to help users to know the count of mobile numbers registered with their Aadhaar cards and detach unknown SIM cards that would have fraudulently registered under their Aadhaar ID.
In India, it is necessary to provide your Aadhaar card details to get a new SIM card or mobile number. Also, as per government rules, it is compulsory to register your cell number with your Aadhaar card. To date, it was not known how many mobile numbers are registered with one's Aadhaar.
Now, DoT (Department of Telecommunications) has launched TAF-COP (Telecom Analytics for Fraud Management & Consumer Protection) to help users track SIM cards registered under their Aadhaar. Here are the steps to identify all the cell phone numbers registered under your Aadhaar number:
Here Are the Three Simple Steps to Find All the Phone Numbers (SIM Cards) Registered Against the Aadhaar ID: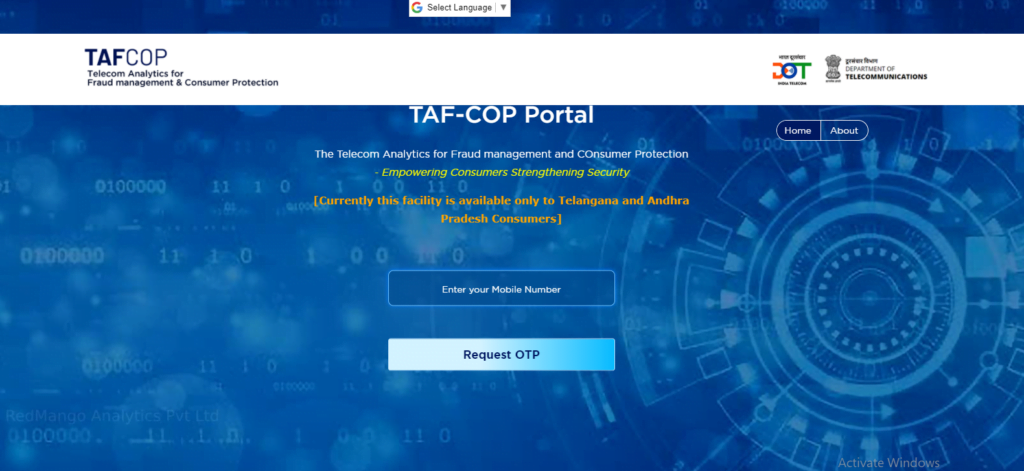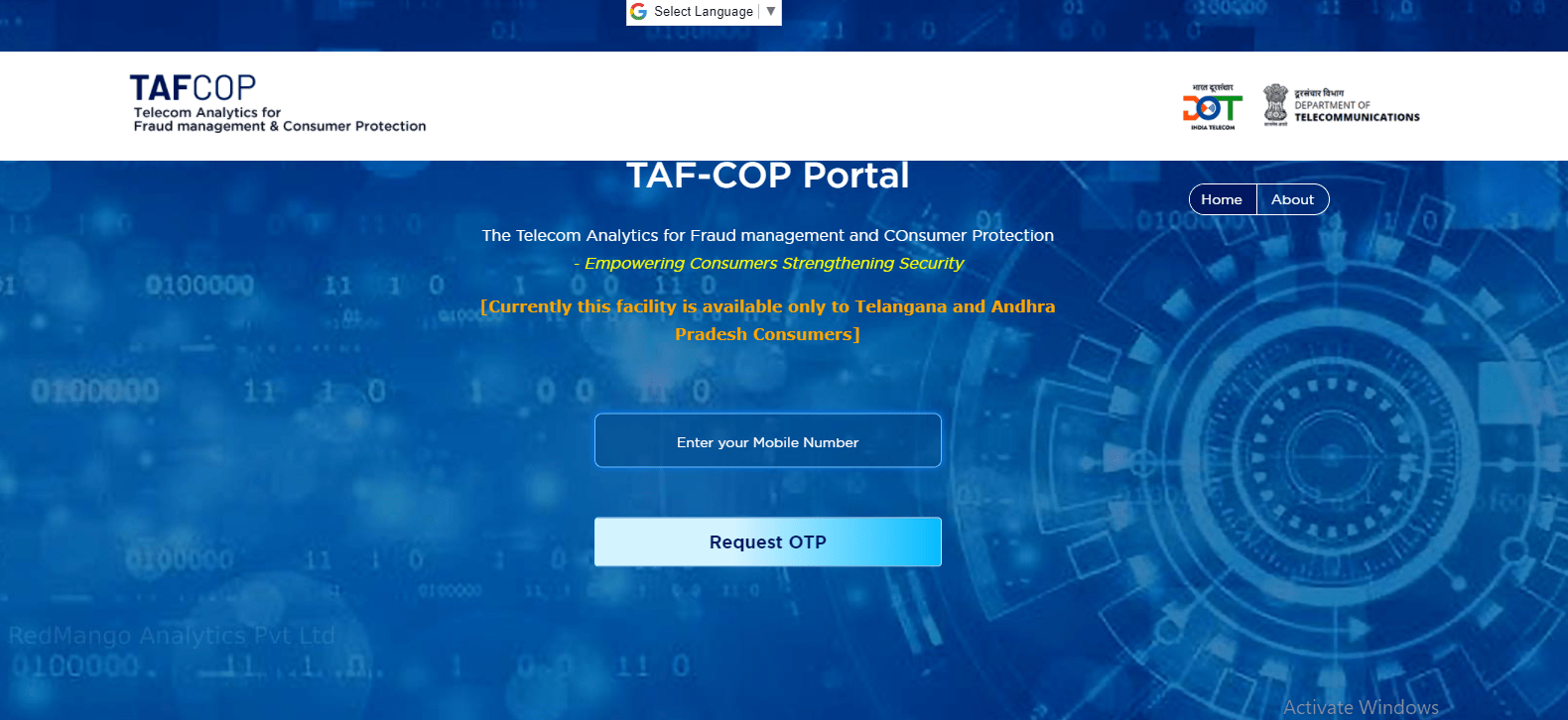 With TAF-COP, you can easily check how many Sim cards or mobile numbers are registered under your Aadhaar number. Although, the website has stated that this facility is only available for Andhra Pradesh and Telangana. You can expect this service to be available for all other states soon.
Now, if you are living in one of these states then here is a step-by-step guide to know it:
Step 1: First, log in to tafcop.dgtelecom.gov.in.
Step 2: Now, enter the mobile number in the dialogue box and request OTP.
Step 3: Submit the received OTP
Now, You can see the list of all mobile numbers issued against your Aadhaar ID.
How to Report Unknown Mobile Numbers Appear in the List Registered with Your Aadhaar ID?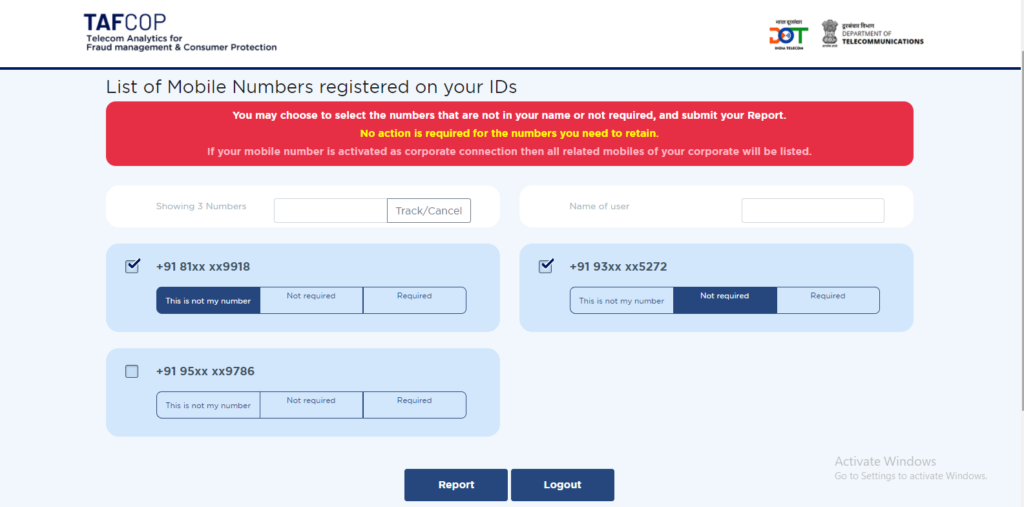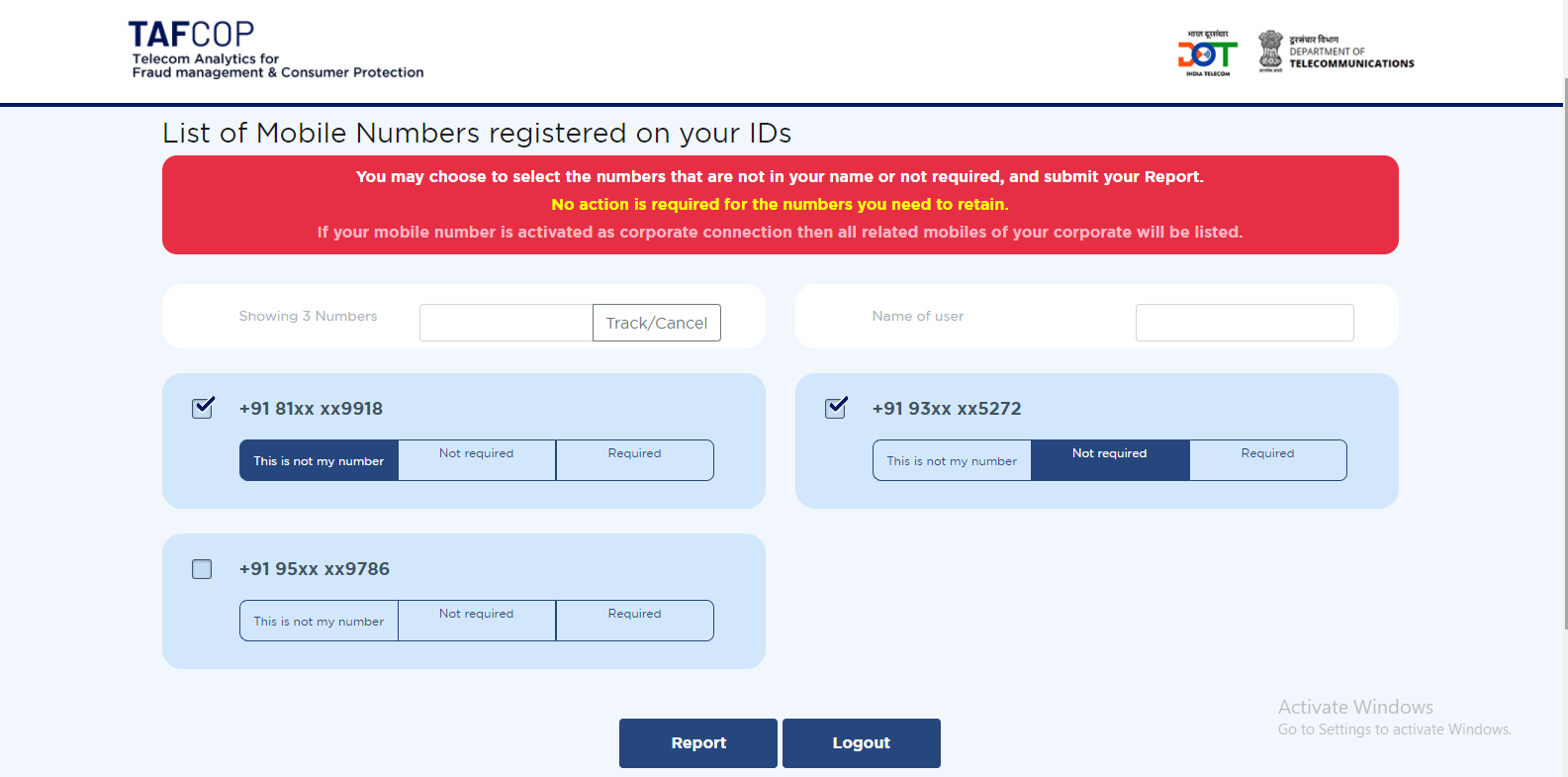 The portal provides you the facility to report invalid or undesired numbers. Here are a few steps:
All you have to do is log in to the website.
Enter your phone number and request OTP.
You can see the list of mobile numbers.
Under every number, you will get three options to choose from. Choose them accordingly and follow the instructions on the screen to report the undesired numbers.
How Many Mobile Numbers (SIM Cards) Can Be Issued Against One Aadhaar Card?
As per the website, you are allowed to have a maximum of nine mobile numbers registered under one Aadhar card. In case you exceed this limit, you will receive a message.
You can report the unnecessary SIM cards registered under your Aadhar ID