Recently, the President of the United States of America, Donald Trump, classified the anti-fascist militant group leading protests as 'Antifa,' a terrorist organization, on his Twitter handle.
Antifa- Yet Another Mindless Claim by Trump
The tweet by the President is legally dubious and constitutionally hazardous, according to many officials of the Department of Justice (DOJ). Even though there is still no clarity as to what groups the protesters are from, it is clear that it is an anti-free speech movement.


The senior officials from the Justice Department also stated that the President does not have the right to declare any entity as a terrorist organization on the national soil.
Dismissal of the Probability of a Terrorist Designation for the Antifa
Antifa is steadily gaining international reach and has gathered protesters for their cause in other countries as well. Many have dismissed the likelihood of Antifa being related to being an independent terrorist organization as the movement and the protests are purely domestic.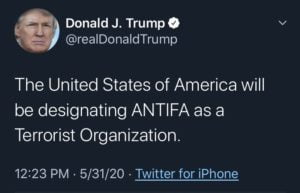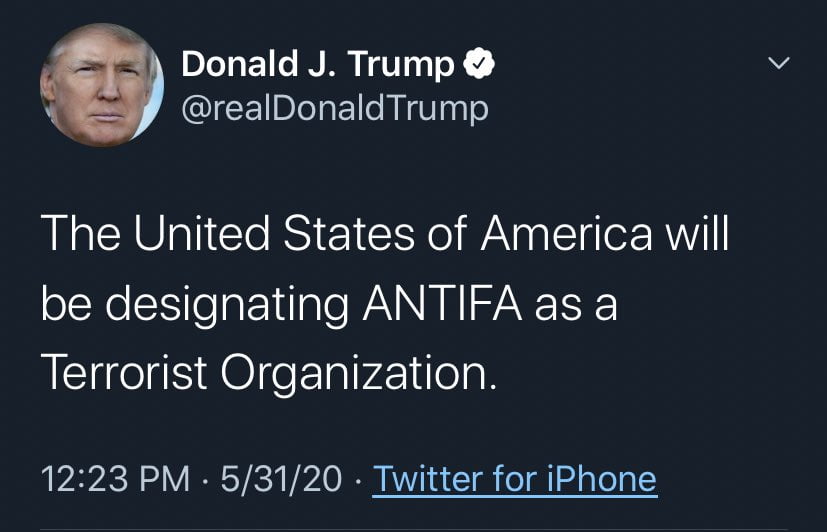 Such allegations are hazardous and gives rise to severe constitutional concerns. The designation of a terrorist organization raises alarming questions on the free speech right of the United States of America.
What is Antifa and who are its Members
The Antifa is an informal group comprising of individuals who share anarchist and militant views. As such Antifa is not a traditional organization with set rules and membership roles.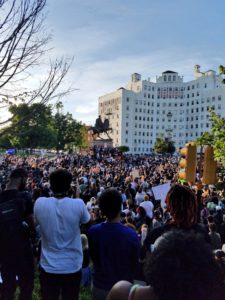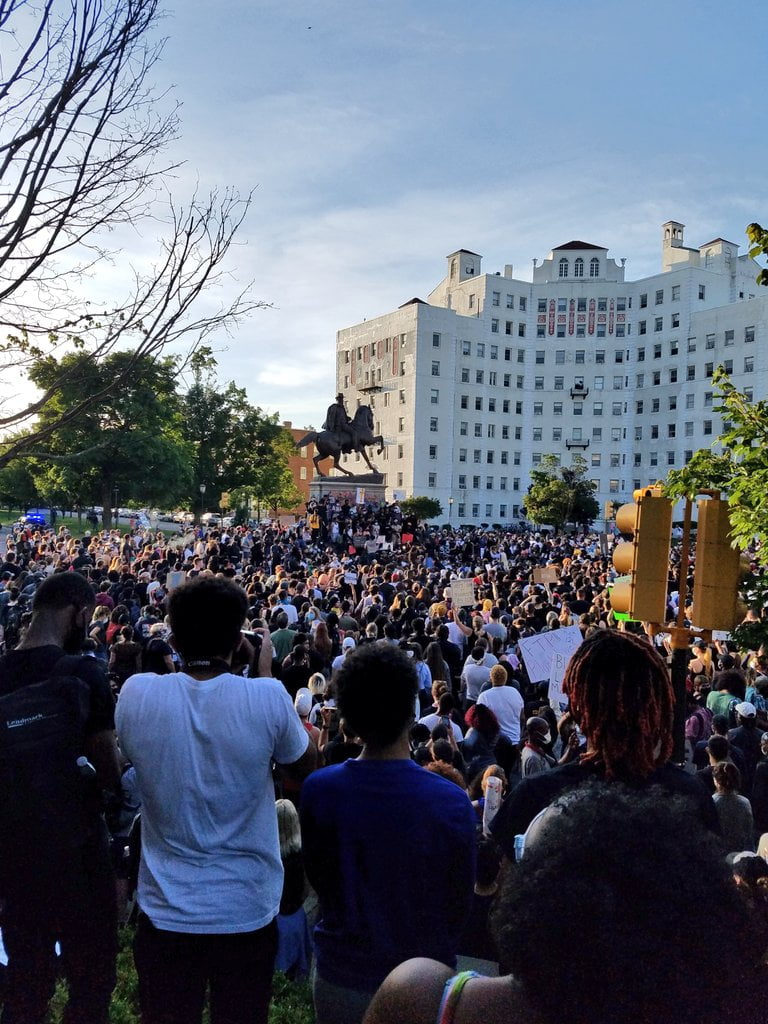 The protestors engage in conventional acts of civil disobedience, which includes blocking and barricading the roads along with chaining themselves with doors.
The criminalizing of political speech has the potential to spread limitlessly. Hence, if the government chooses to designate an organization or an entity as a terrorist organization, then the implications of doing so are practically and potentially unlimited.
Antifa Goals
Antifa supporters generally protest far-right, racist and fascist groups from getting a platform or audience, because they believe that such public demonstration of these ideologies will be detrimental to the interests of women, racial minorities and certain communities such as L.G.B.T.Q.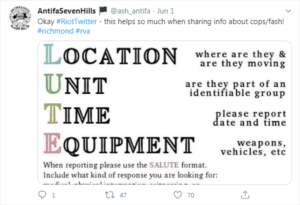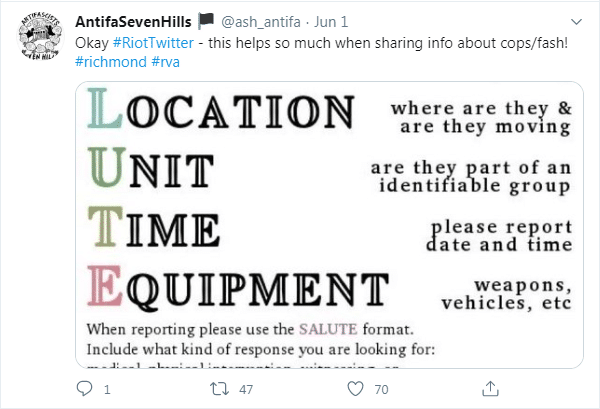 Origin of Antifa
The use of word Antifa dates back to 1946, an adaption of a German phrase which meant opposing 'Nazism'. The first group that used it in the US was Rose City Antifa, in 2007. The movement gained popularity after the 2016 US election. Antifa has a massive presence on social media with a large follower base.
What is the Antifa Movement
The Antifa movement gained a larger audience in 2017 following events such as punching an alt-right member, compelling a right-wing writer to cancel their event in Berkeley at the University of California, confronting white protesters in Charlottesville and more.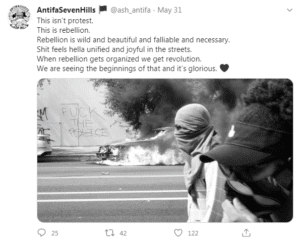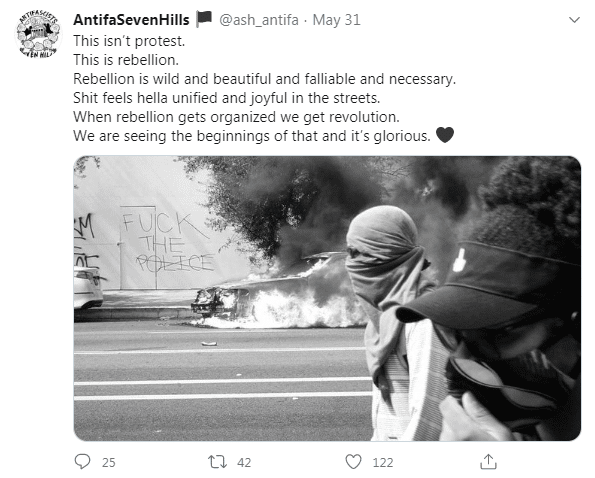 Antifa members have routinely faced criticism from politicians and conservative publications for curbing freedom of expressions of the conservatives.