Fitness has been a matter of concern, especially during and post-lockdown. While much of the world was living in their homes and trying to boost their fitness levels, fitness coaches and instructors made their services available and stayed connected with the world to help them out with their fitness pursuits. Apple, the premium iPhone smartphone manufacturer launched its Fitness+ workout service recently as promised when launching the Apple Watch Series 6 in September 2020. Fitness+ is a paid online fitness service designed essentially to function alongside Apple watches. The workout regimes included in the app involve cycling, High-Intensity Interval Training (HIIT), treadmill, dance, strength, core and yoga, and a lot more.
Apple Fitness Plus Price and Availability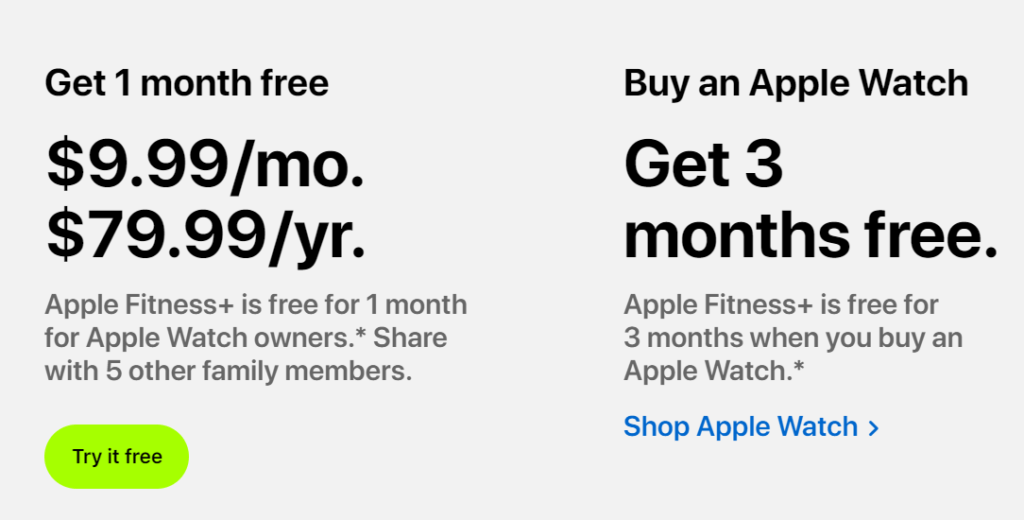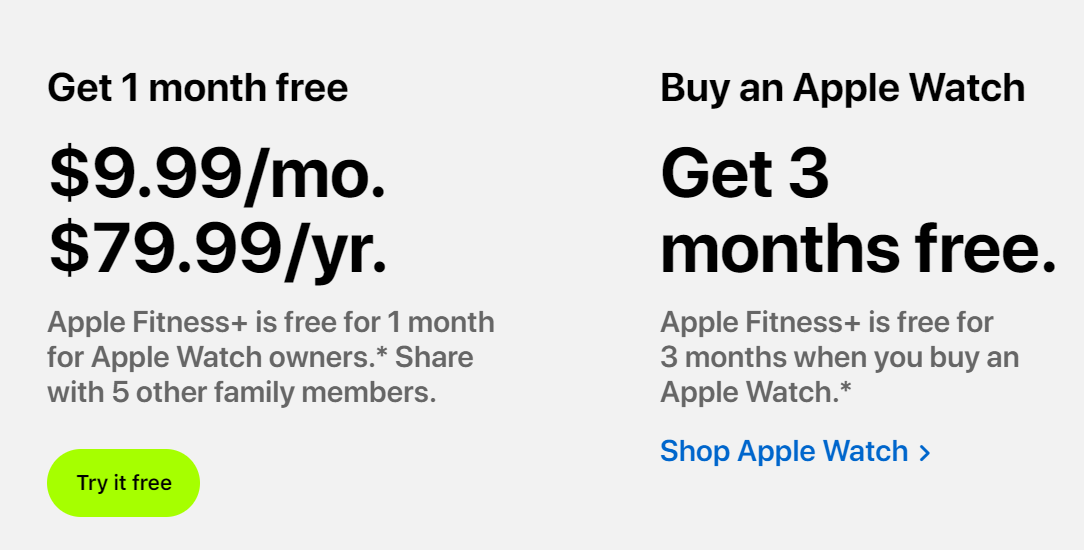 The service is available on a monthly subscription price of $9.99 and an annual subscription of $79.99 and was launched on the 14th of December/ The service is available for sharing between six family members as of now. As an introductory offer, the Apple Fitness+ service will be available for free for the initial three months for buyers of Apple Watch Series 3 and higher versions. One month free subscription to the Fitness+ service will be provided to the existing users of the Apple Watch. The service is launched initially in countries like New Zealand, Australia, Canada, the UK, Ireland, and the US.
Fitness+ Device Compatibility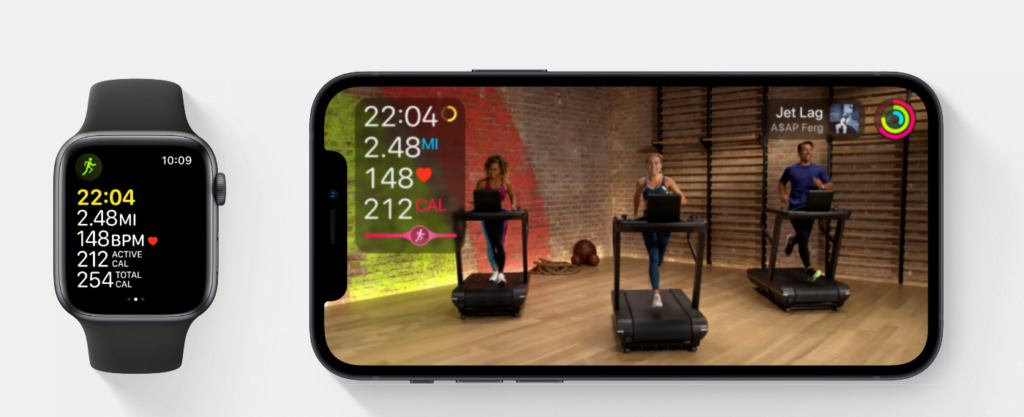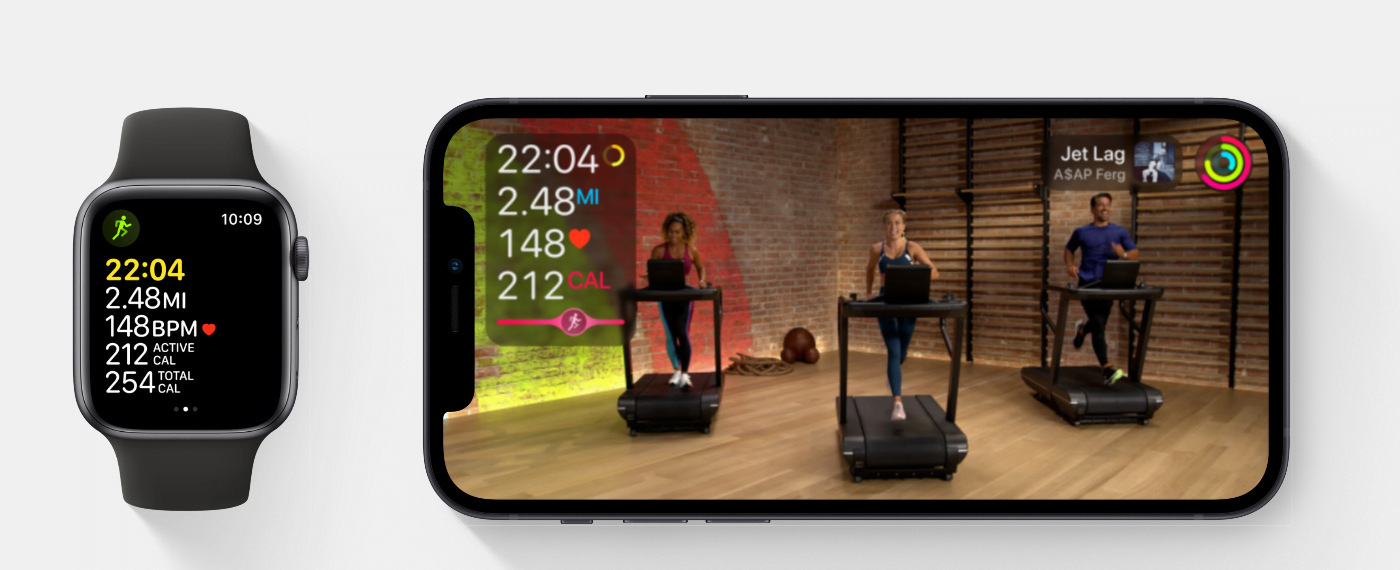 The Fitness+ app service requires at minimum Apple Watch Series 3 or subsequent models for running and can be paired with iPhone 6s and later technologies. In terms of iOS, it can run on 7.2 and 14.3. The app service is also compatible with watchOS 7.2, tvOS 14.3, and iPadOS 14.3. The watch users will automatically get the Fitness+ tab on their screens.
Fitness+ App Features
Apple is known for its high-end service and as such the company has got some of the best training programs designed by the topmost trainers from around the world. Besides, it also includes popular tracks from the top artists that can help in maintaining the workout momentum.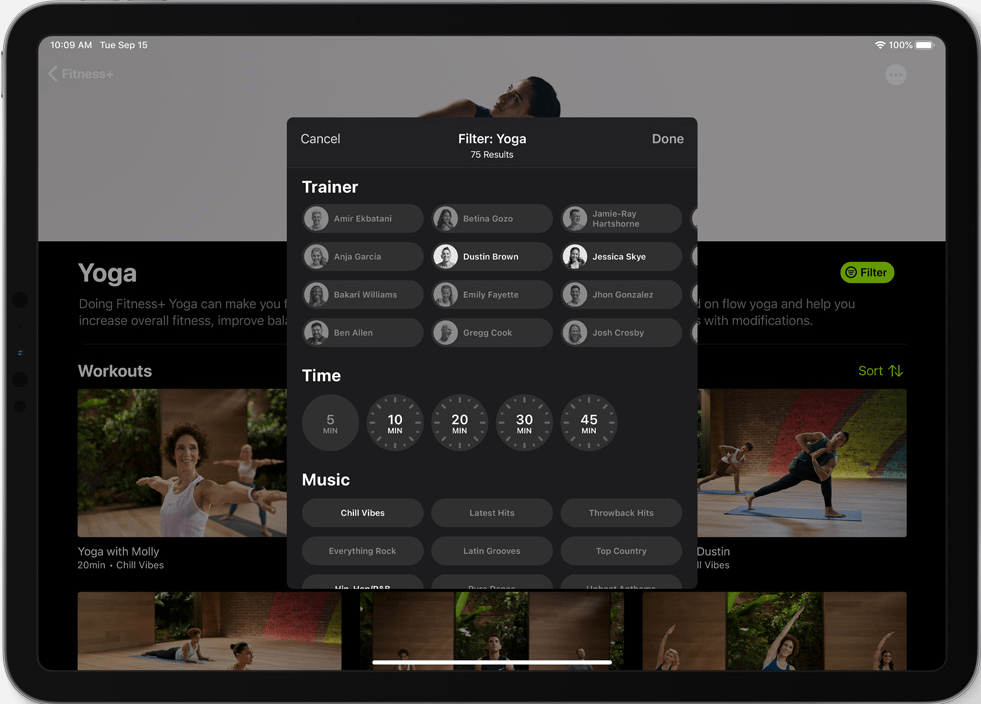 The services of Apple are deeply integrated into the watch systems to provide personal metrics' animated display, while the workout is in progress. The system functions are designed in a way that gives you the exact results of the training programs in numbers and figures. The application can also suggest exercises and sets based on the conditions and cool-down and relaxation practices. The app also includes an activity share feature for allowing sharing of activity, regime, and analysis between friends, families, and other groups on the platform. The workout sessions range from 10 minutes to 45 minutes.
Apple's Fitness+ can be your personal trainer, especially at times when you would not like to go to public places or want to continue your fitness regime from home.