First, the removal of the 'Mitron' app, removing negative reviews of Tik Tok, reinstating its rating, and then removing the 'Remove China Apps' app from the Google play store has serious doubts if it is China that is ultimately controlling Google. Apple too had acted at the behest of China in the past.
Removing the Mitron App
The Mitron app, developed by a Bengaluru startup that resembles Tik Tok in format was previously delisted by Google citing that the Mitron app's source code was similar to that of a Pakistani app Tik Tak. It is noteworthy that the Mitron app had become quite popular in India. At the time of writing this article, Google has restored the Mitron app for Android users, after the design changes made by the company.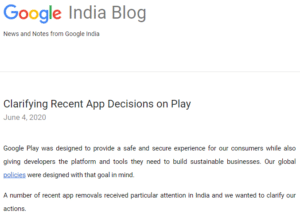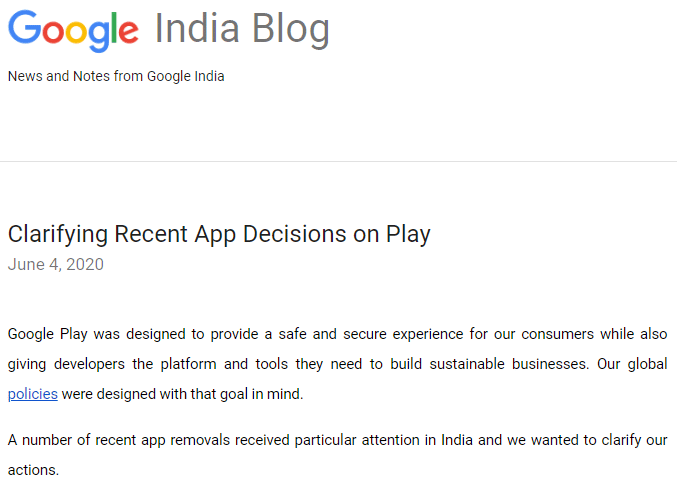 Remove China Apps  
The current standoff between India and China, the Covid19 outbreak, and the PM's call for 'vocal for local' resulted in a strong movement that led to people wanting to stay away from all things Chinese. A Jaipur-based start-up company OnetouchappLabs developed 'Remove China Apps', a free app that scanned your smartphone to identify Chinese apps if any and delete them from your mobile. The app was an instant hit and received as many as 5 million downloads within a short period after being released on May 17, 2020. The app had a 4.8-star rating, but Google went ahead and deleted the app from Google Play Store.
Tik-Tok Negative Reviews Removed
TikTok had recently been flaked by Indians because certain disturbing videos were found on the app. Indians were quick to post negative reviews and the app's rating dwindled from 4.5 to 1.2…Google was quick to act to support the Chinese app. It deleted 8 million negative reviews from the play store and brought back the rating from 1.2 to 4.50.
Such an extremely China-friendly move by Google has raised serious questions about who is actually controlling Google, particularly because Google itself is banned in China. While the motive may be purely driven by economics, a similar move by Apple last October compel us to believe that there may be more to it than what meets the eye.
Apple Deletes the HK Map. live App
Back in 2019, Hong Kong residents used HK Map. live to track the police movement, areas where tear gas was being used, and other details. The app was used by people to keep away from troubled areas. However, soon Apple removed the app citing that it was used by anti-government protestors to ambush police.
President Trump had long been stating that Google has close ties with China.